Through the ceremonial laying of the first stone, construction has started of a greenfield compound feed factory just outside of Abidjan in the new industrial zone of PK in Attingue' with an initial capacity of 100.000 MT pa. This factory will produce high quality complete feed, which will expand the current portfolio of Koudijs concentrates and specialty feeds. Production is planned to commence during the second half of 2022.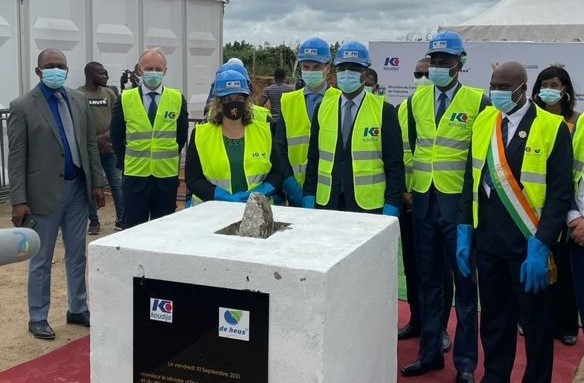 With the full portfolio of concentrates and complete feeds we aim to continue to fully serve the needs of the farmers in Ivory Coast and in the future local export destinations. Mark Hop- General Manager of De Heus Ivory Coast – acknowledges the timing is right to take the step towards local production to solidify the leading position it has built as Koudijs Animal Nutrition.
With the design of the factory we take future developments into account, as well as the high quality and safety standards to ensure production of great quality feeds in a safe and environmentally friendly manner. Jan-Willem Pruim, the technical project manager is enjoying combining global expertise through running a multi-cultural engineering, installation and construction team.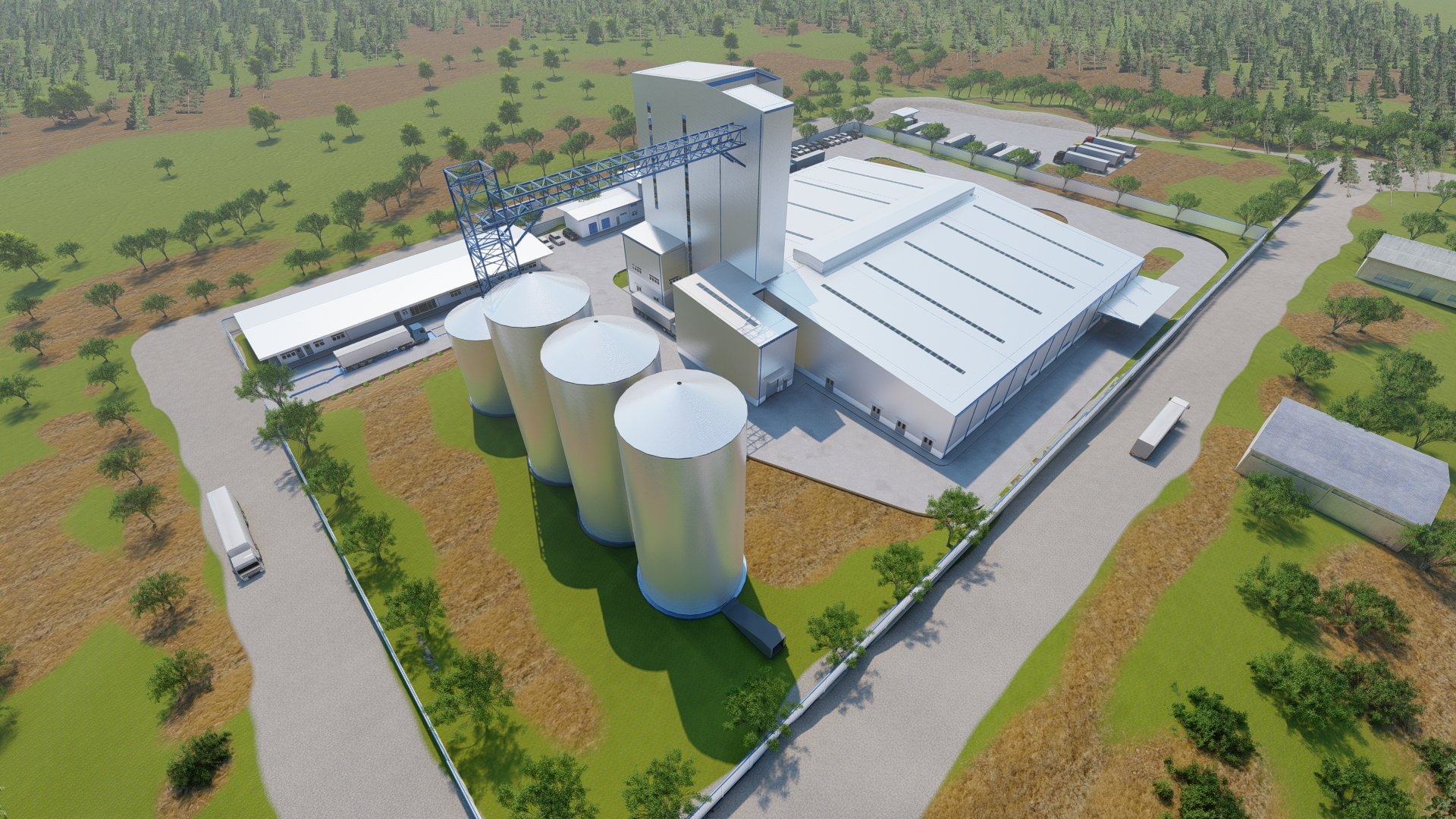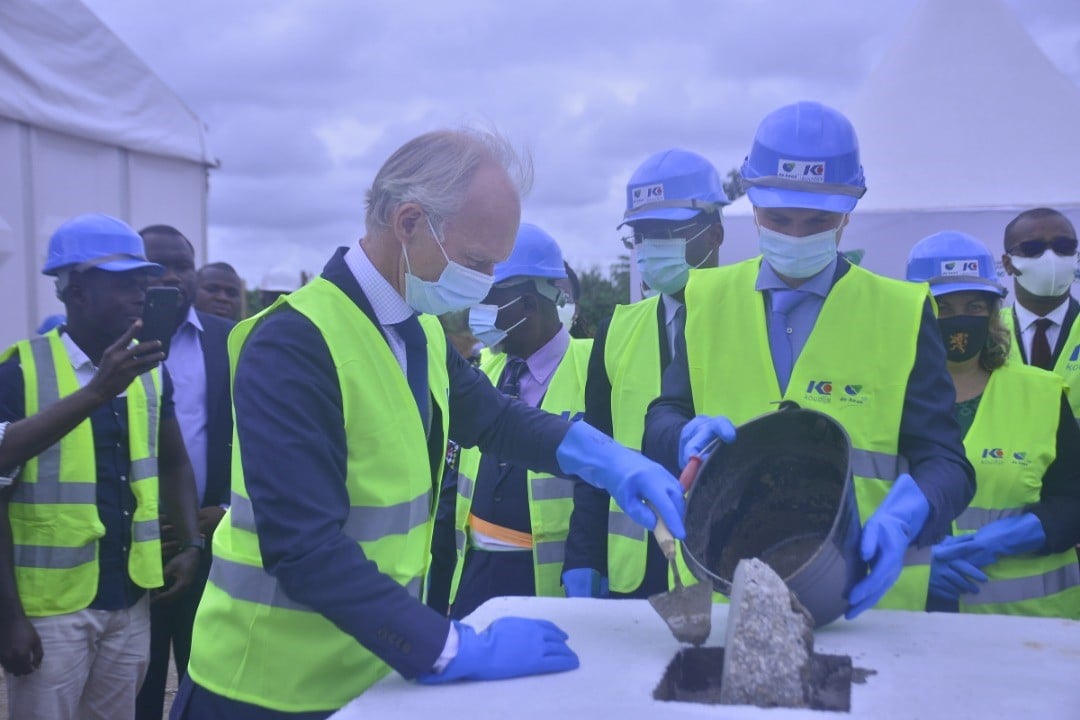 Theo Smalbraak, De Heus director for Africa and Middle East, was delighted to lay the first stone together with Mark Hop in the presence of many dignitaries like for example the minister of Animal and Fisheries Resources, Mr. Sidi Touré, representative of the Minister of Trade and Industry and the Dutch ambassador Mrs Yvette Daoud  as well as representatives of the local government of Anyama and Chiefdoms of Aoukpé Zeudji and Allokoi.  "We are honored to host so many customers, business partners and special guests. The ceremony reflects the warm welcome and support we receive to make the construction and subsequent operations a success."
Please watch the fragment about the ceremony from the national news coverage here.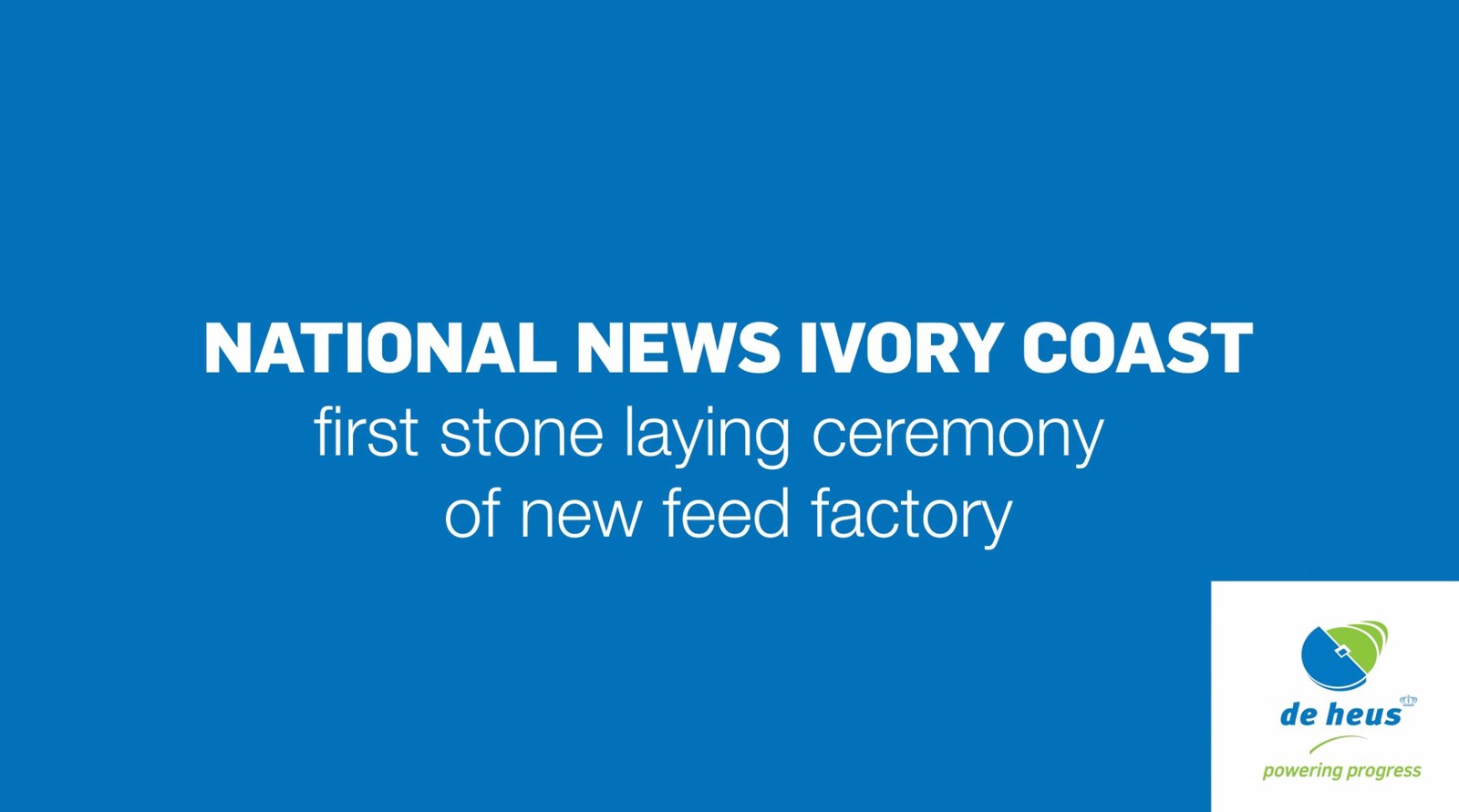 Construction started in Ivory Coast